About BBQ Pits by Klose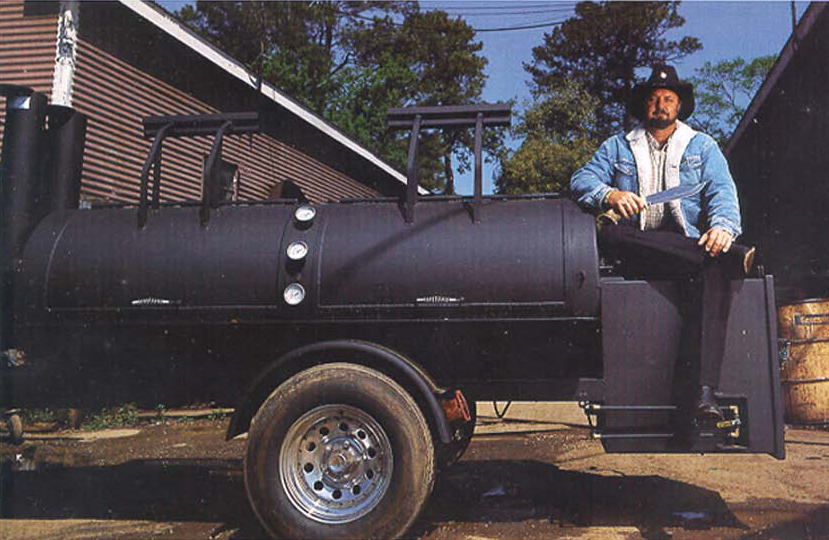 Created in 1986 by David Klose with the principal of maintaining an integrity of the Old Western Trail Drive style of cooking in mind.
All BBQ pits are made by hand, with no machinery involved in the manufacturing process except a welding machine, in the spirit of the old style iron foundries.
One welder to one BBQ pit, from the beginning to the end. Handmade, all the way.
Custom cookers include Chuck-Wagons, Beer-Bottle & Pistol Smokers,
Trains on real Railroad Tracks, even BBQ pits made out of Automobiles, & Semi Rigs. Even The World's Largest Transportable Smoker, & The Guinness 2005 World's Record Holder for the Tallest Grill in the World, which was 23 feet Tall.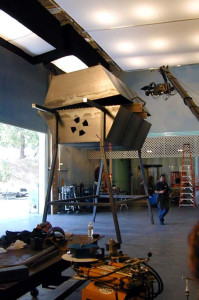 David Klose, owner of BBQ Pits by Klose, has been elected the singular International Ambassador Of Barbecue for the year September 2000 through September 2001, by an international panel of judges representing "The World BBQ Organization" at the 2nd World BBQ in Lebanon, Tennessee on August 12th, 2000.
David has been featured on BBQ Pitmasters on TLC, Grills Gone Wild and EPIC on Destination America, as well as the Discovery Channel's World's Most Extreme TV segments, Food TV Specials.
We have been filmed for a feature length motion picture on BBQ called Fire & Soul.
Also featured on Food Nation, Food TV, The Discovery Channel's "Big" Program, & The History Channel's Modern Marvels in June-October 2006.
BBQ Pits by Klose has been featured in television commercials, and fine news papers & magazines nationwide, like Texas Monthly, The Dallas Morning News, Food & Wine Magazine, The American Culinary Review Magazine, The Austin Homes & Gardens food Magazine, and many many more
We have also traveled to Wil, Switzerland cooking in World BBQ Events, as well as Austria, Germany, Italy, Ireland, and even Budapest, Hungary. We have an International Team of Executive Chefs from America that comprise our USA Cooking Team for events in America or Abroad. We hold a number of trophies and titles, as well as Memphis in May's 2nd place
Peoples Choice AWARD 2003, Reserve Grand Champions of Ireland 1999, & International Grand Champions of the Lisdoonvarna, Ireland Cook-off in September of 2000.